When you are traveling to different places there are some internet restrictions you might find along the way. Especially when you move to a different country like Saudi Arabia, Iraq, or China. Internet would not be fully restricted but there will be some apps or websites unavailable to you. So in order to download those region-specific apps and unlock those specific websites, you need to change the location on your iPhone using a VPN app. You can also change the location using the simple method as well that we are going to soon learn. Today we are discussing how to change location on iPhone.
iPhone has several preinstalled apps with amazing features that could benefit you. However, it does not have a built-in location changer app but it does have settings that can change your location on your iPhone. And VPN apps that are available to you on the Apple store.
Changing location on iPhone without any app
If you want to know how to change location on iPhone then this is the perfect way you can without needing an app. The process is simple and easy. Let's discuss in detail:
Go to the setting in your iPhone
Now when you down scroll then you'll find "iTunes and App Store" at the bottom. Tap it.
Once inside the "iTunes and App Store" menu, you'll find an "Apple ID" option at the top. Tap the Apple ID to proceed further.
A new window will pop up, this is where you will tap "View Apple Id".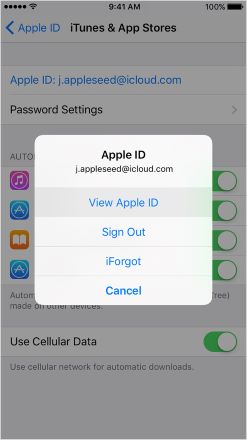 Now in the account settings, you need to select: "Country/Region".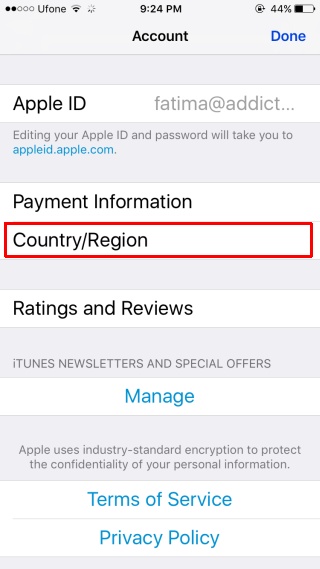 Now there will be several different options available to you, just select any and you are good to go. You need to continue from there and accept the terms and conditions of any pop-up that appears.
Changing the location on iPhone using an app
If you are still wondering how to change location on your iPhone then here is another method for your which is more beneficial as well. Suppose you are in a country where some apps like Netflix and Hulu are banned. So in that case you would have to download the VPN app in order to get Netflix and Hulu working. There are several VPN apps available to you in the Apple store, you just have to take your picking.
Also Read: How to Screen Record on an iPhone
Let's say you choose the VPN Pro app. VPN Pro app is the fastest VPN app among the free and paid apps you could get in the Apple store. There are several other VPN apps as well but I personally prefer VPN Pro.
Once you have downloaded and installed the app, open it and finally connect to a different location. Once connected, simply run Netflix or Hulu. And they will surely work this time around.